There's a lot more to your property exterior than your landscaping. Clean County is your source for pressure washing services that bring out the full potential of your hardscapes.
Flawless Curb Appeal
Curb appeal isn't just about appearances - it all boils down to quality! That's why our team is committed to bringing the best power washing solution to your property.
Using special cleaners, hot pressure washing equipment, and the expertise of trained technicians, we clean your:
Every surface needs special attention. That's why we deliver customized cleaning that meets the requirements of all of your hardscapes - from your driveway to your patio.
Quality That Lasts
Your property deserves a power washing service that comes with staying power. And you should n With service from our team, you aren't getting a quick fix or a band-aid solution. Your property is getting quality that will stretch the lifetime of your surfaces… and make your curb appeal soar in the process.
Eyesores Erased
When it comes to curb appeal, your property faces an uphill battle. It is constantly exposed to elements that wear it down, whether it's from people or mother nature.
We provide the 'eraser effect' for these eyesores. Using our professional-grade power washing system, we:
Clean County proudly delivers the best in pressure washing for your exterior. The result: Every aspect of your property is a success story!
No Job Too Big or Too Small - We Clean It All!
From Parking Garages to Vinyl Sided Homes, Restaurants to Condominium Complexes, Clean County Powerwashing can clean just about anything! We specialize in delivering timely, sparkling clean, environmentally conscious results that you can count on. It's the Clean County Way!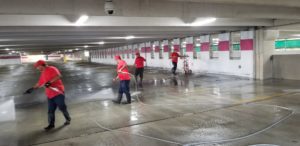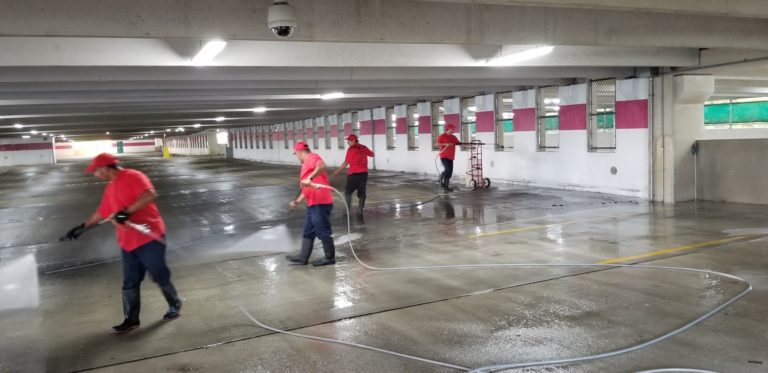 Why do you need a parking garage cleaning when no one sees it? Vehicles come and go, and the people driving them rarely stop to look at the inside of the parking garage, so why does it matter? As it turns out, cleaning your parking garage does more than just freshen up the place; it…
Our Service Area
Clean County Powerwashing proudly services New York, New Jersey, Pennsylvania, Tri-State Area with service to Connecticut.