Hot Water Concrete Cleaning
The answer to a better place of business can be as easy as concrete cleaning! Clean County is the Tri State area's source for hardscapes that enhance your entire property.
Clean Concrete Equals Better Business
We make it our job to stop dirty concrete in its tracks. High-traffic properties tend to accumulate a lot of wear and tear, and your hardscapes are the first to show it. The Clean County technicians combat that with:
No amount of grime is a match for our concrete cleaning solution – and if your hardscapes are especially dirty, don't sweat it. We are up for the challenge.
A Pressure Washing Makeover
Concrete is a rugged, strong surface. It's also slightly porous, and this can present a significant obstacle on the path to clean concrete. Stains and buildup don't just sit on the surface – they sink into the material, locking into the hardscape ahead.
Clean County protects your concrete with an advanced pressure washing system. We have hot power washing equipment and the industry's best cleaning detergents to provide:
From simple dirt buildup to years-old grease and oil stains, Clean County has a solution. Under the direction of our technicians, our pressure washing technology will completely restore all of your hardscapes.
Two Decades of Concrete Cleaning Expertise
We've been in business since 1996. Our team loves what we do, and we're proud that we can offer our customers twenty years of experience to give them the very best. When you choose Clean County, you aren't just getting the greatest concrete cleaning service in the Tri State area. You're receiving:
Start the conversation using our free online estimate tool and we'll take care of the rest. Exceptional clients deserve exceptional service. With Clean County, every customer gets that designation.
The Pros of Clean Concrete
There aren't any cons to clean hardscapes – but there certainly are a lot of benefits. After receiving professional and ongoing care for your property, you'll enjoy:
PROFESSIONAL CURB APPEAL

Without stains, dirt, and other gunk, your property will be ready to impress from every vantage point.

SLIP & FALL PREVENTION

As one of the leading reasons for emergency room visits each year, slip and fall accidents present a huge liability to companies. We help you prevent injuries and lawsuits.

ENDURING QUALITY

With regular concrete cleaning, your surfaces will be inviting and long-lasting. They will be able to resist wear and tear with more resilience.
Whether your visitors consist of long-term customers, employees, or potential clients, every part of your property is an opportunity to make a great impression. We use pressure washing and concrete cleaning as an essential tool to enhance your entire business.
With Clean County, your concrete is no longer just a necessary aspect of your property – it's a valued one. Starting from the group, curb appeal, functionality, and lasting quality now are all part of the equation!
Our Service Area
Clean County Powerwashing proudly services New York, New Jersey, Pennsylvania, Tri-State Area with service to Connecticut.
No Job Too Big or Too Small - We Clean It All!
From Parking Garages to Vinyl Sided Homes, Restaurants to Condominium Complexes, Clean County Powerwashing can clean just about anything! We specialize in delivering timely, sparkling clean, environmentally conscious results that you can count on. It's the Clean County Way!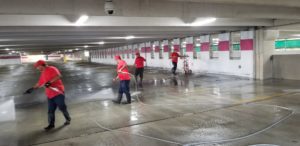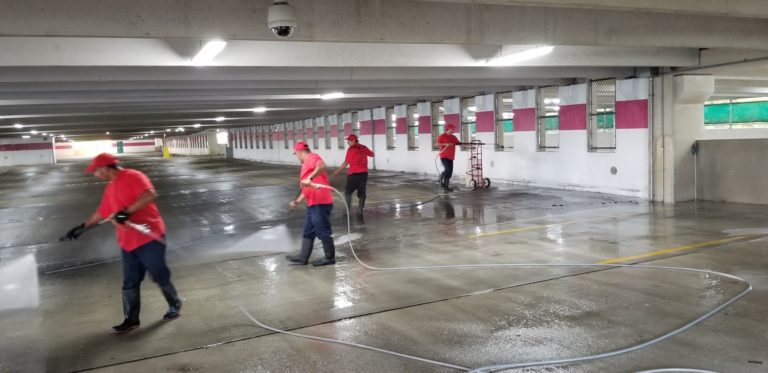 Why do you need a parking garage cleaning when no one sees it? Vehicles come and go, and the people driving them rarely stop to look at the inside of the parking garage, so why does it matter? As it turns out, cleaning your parking garage does more than just freshen up the place; it…