Proudly Serving Customers Throughout New York, New Jersey, Pennsylvania, & Connecticut
Gutter Cleaning & Downspout Brightening
Your home's gutters and downspouts are more than a minor detail! While often overlooked, you will be amazed at the dramatic difference clean gutter and downspout exteriors can make! Similar to your home's siding, gutters and downspouts can accumulate unsightly dark streaks and stains. Our specialized Gutter Brightening service will safely and effectively remove these ugly discolorations to reveal fresh, clean, "like new" gutters and downspouts!
The perfect finishing touch for any House or Roof Cleaning!
Gutter Debris Removal
Removing the debris from your gutters is extremely important. Leaves, dirt and other debris can cause standing water to damage your home or roof. Our gutter cleaning service includes removing debris, washing out and flushing downspouts.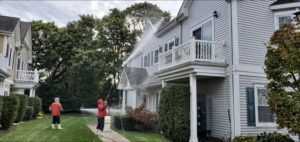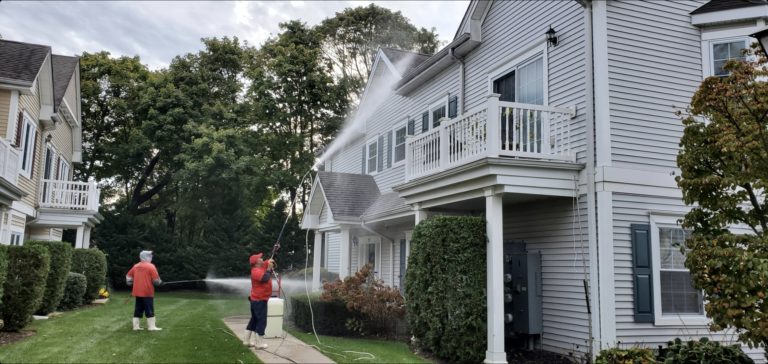 If you're in charge of the cleanliness of a Homeowners Association (HOA), you know that how your exteriors look can make the difference between happy tenants (and interested ones) and angry tenants (and uninterested home searchers). Instead of doing all the labor and yard work to get your HOA cleaned yourself, why not bring in…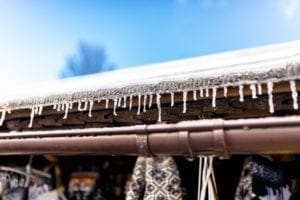 Those warm fall days sometimes seduce us into forgetting about what is to come – snowstorms that leave deep drifts on rooftops, often followed by arctic outbreaks. After the cold snap comes the warmup, and snowmelt works its way down to the gutters. A repetitive cycle of freezing and thawing causes ice dams at condominium…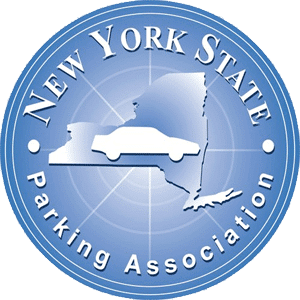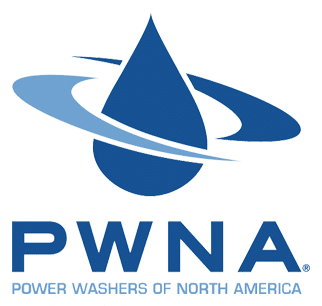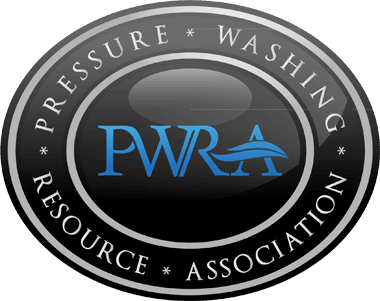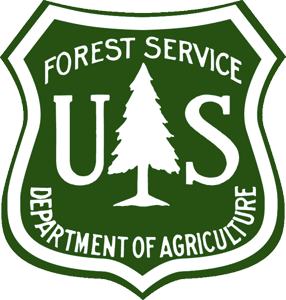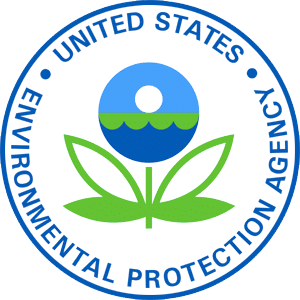 No Job Too Big or Too Small - We Clean It All!
From Parking Garages to Vinyl Sided Homes, Restaurants to Condominium Complexes, Clean County Powerwashing can clean just about anything! We specialize in delivering timely, sparkling clean, environmentally conscious results that you can count on. It's the Clean County Way!
Why Choose Clean County Power Washing?

Insured

Insured From $2,000,000 & Up
Professional

We Are Licensed Professionals!
Equipment

Professional, Modern Equipment
Residential Service Area Map
Our Service Area
Clean County Powerwashing proudly services New York, New Jersey, Pennsylvania, Tri-State Area with service to Connecticut.
Clean County Powerwashing
70 Park St
Kings Park
,
NY
11754
Phone:
631-544-4971
$$$
Blog Articles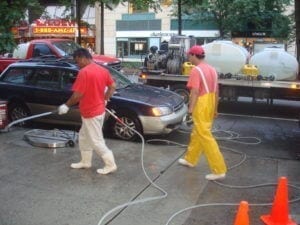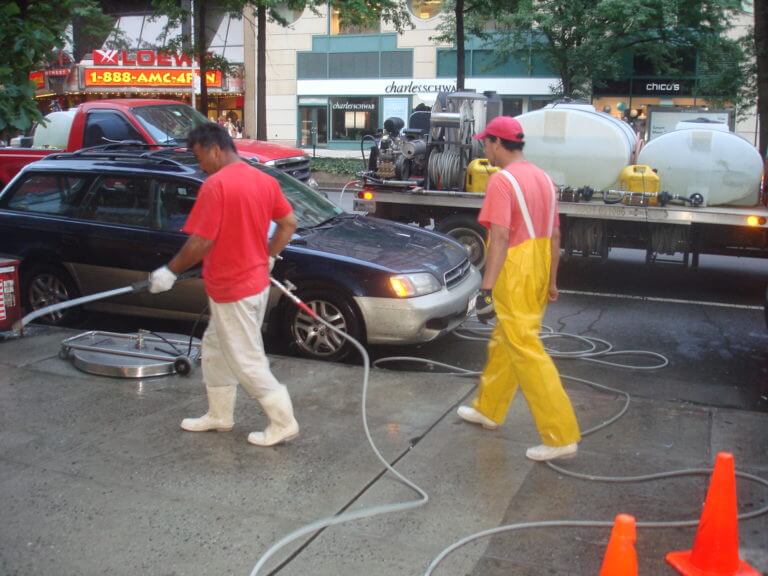 At Clean County, our community's safety is our highest priority. Our services can assist you at your home and business in keeping areas sanitized and safe. We want to help slow the spread of the virus by sanitizing surfaces. The team here has gone the extra mile to put systems in place for the safety…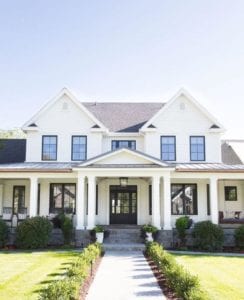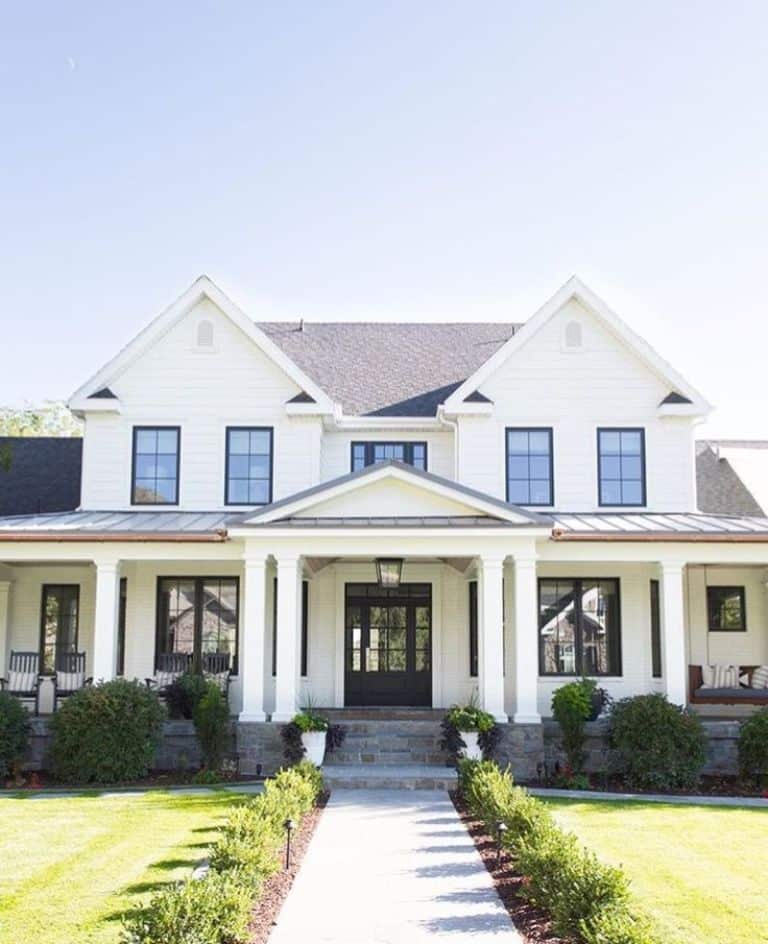 Spring is right around the corner and it's time to clear out all of the dirt and debris that winter left behind. Your HOA has a lot on your plate, as you have to consider all the types of cleaning that will get the houses in your community looking perfect and making the common areas…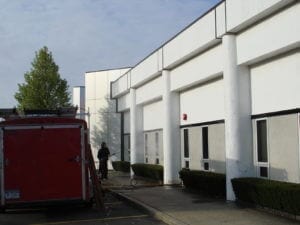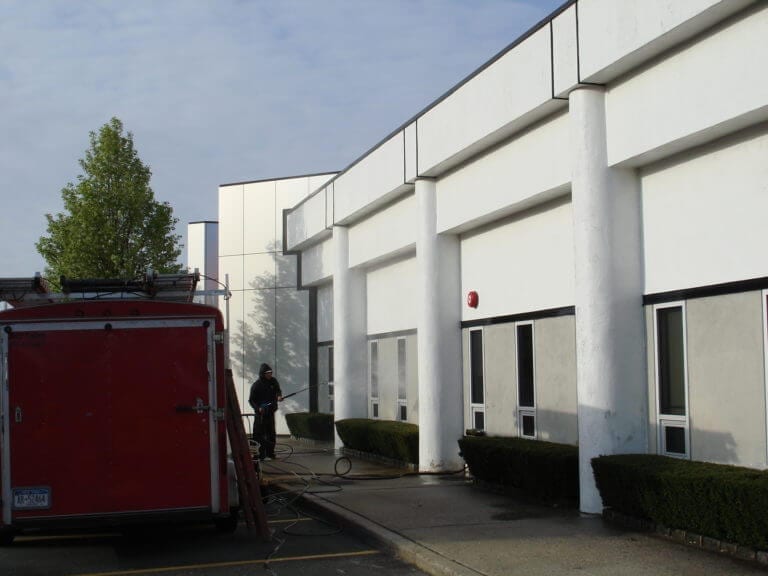 Commercial properties a hub of activity. And it's easy for property maintenance to creep down to the bottom of your lengthy to-do list. One Stop Shop Exterior Cleaning Clean County delivers the alternative. Our team provides complete solutions to all your exterior cleaning needs, with: An extensive exterior cleaning menu that ensures every part of…